Amber Hayes is a traditional American country music singer-songwriter. In 2008, she was cast as Kathy Twitty in the Conway Twitty production, Conway Twitty: The Man, The Music, The Legend….  She was signed to FUNL Music in 2010 and released her debut album C'mon and video later that year. Also in 2014, Hayes signed with AristoMedia for publicity and GMV Nashville for digital distribution.
Backing Tracks
I BUILT THIS WALL - AMBER HAYES
Press play to hear sample. Full length track will download after checkout.
I Built This Wall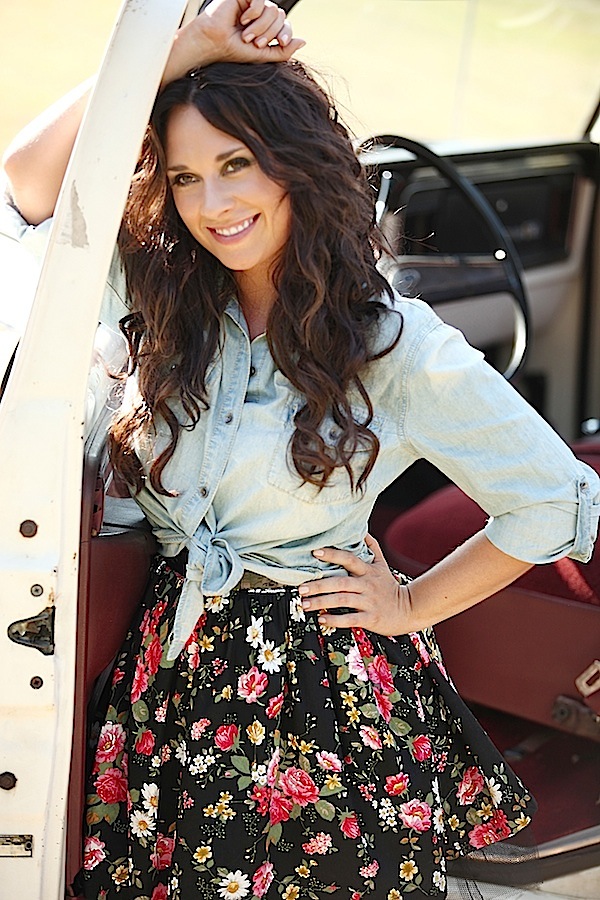 Country artist Amber Hayes is as gracious as she is talented.  And considering Amber counts singer, songwriter, theater performer and actress among her credits as an entertainer, that says a lot.
Born and raised in tiny Weleetka, Oklahoma, Amber grew up idolizing the iconic female entertainers before her: Dolly, Reba and Barbara Mandrell.  Their pioneering efforts, which extended far beyond the simple guise of "Country singer," made a strong impression on Amber as a little girl.  So it should come as no surprise that the talented singer-songwriter is making strides today that follow a similar path to those trailblazing women before her.
"Reba would play in Tulsa and Oklahoma City every year, and I would always go to both shows," Amber recalls.  "It was a total experience, rather than just a concert, and that's something I want to give people in my career."
Chosen by Globe magazine as one of "America's Ten Most Beautiful Children" and selected as a finalist for Disney's "The Mickey Mouse Club," it was evident from an early age that Amber had the looks and the talent for entertaining.  Her first serious foray into the business was in theater, and after landing numerous gigs at the local and regional level, in 2008 she was cast as Kathy Twitty in the nationally touring Conway Twitty production, Conway Twitty: The Man, The Music, The Legend… The Musical.
"Conway Twitty, and all the great traditionalists – I have such great respect for what they did.  Musically, they built the road that led us to where we are today," Amber acknowledges.
The critically acclaimed production effectively opened the doors to the young singer's Country music career.  Between dates on the Conway tour, Amber was busy writing and recording her own material, unaware that those were the same songs that would eventually land on her debut album.  After being scouted by labels at a sold-out show in Nashville, Amber signed her first record deal only weeks later.
The resulting album was 2010's C'mon , a six song EP that emphasized Amber's traditionalist roots while still incorporating enough contemporary radio appeal to chart two Top 40 singles.  "C'mon" and "Wait" both made a solid impression on the national MusicRow CountryBreakoutchart, and established a devoted fan base that admired her unique modern-traditionalist approach to making Country music.  Legendary Nashville radio station WSM 650AM even hosted the official C'mon album release with a live broadcast and party at the iconic Station Inn music venue.
Much of 2011 was spent on the road visiting radio stations and touring with label mate and chart-topping Country star Ty Herndon.  Amber also made several trips outside the U.S. for her first taste of international touring, playing shows in China, Japan and Sweden, among others.  One of her personal highlights, she says, was performing for the U.S. troops at Diego Garcia military base, located in the Indian Ocean.
That summer, Amber was contacted about using her music in the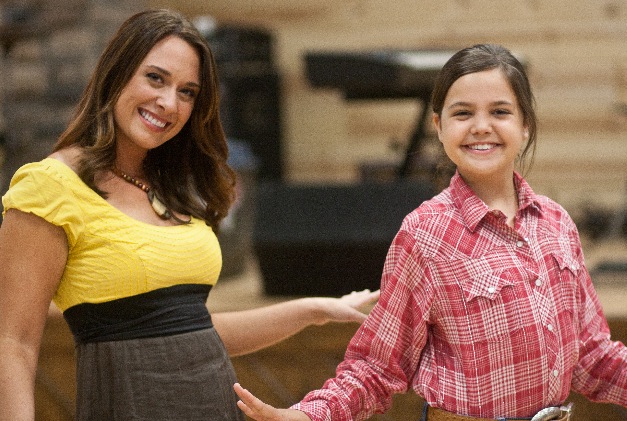 2012 major motion picture Cowgirls N' Angels , starring James Cromwell, Bailee Madison (pictured right), Frankie Faison and Jackson Rathbone, among others.  An all-ages rodeo film shot in her home state of Oklahoma, the decision was a no brainer.  As fate would have it, not only did three of Amber's songs appear in the movie and on the soundtrack ("C'mon," "Right As Rain," "Always There For Me"), but she also landed her first big-screen acting cameo, appearing in a scene with Richie McDonald of Country super group, Lonestar.  The pair recorded a tender ballad titled "Always There For Me" and performed it together for one of the movie's pivotal scenes.  Amber says the overall acting experience, which included several lines of dialogue, was a surreal one.
"That was definitely one of the coolest things I've ever done," says Hayes.  "The whole process was just so different from what I'm used to as a singer.  Being on set and watching Bailee [Madison] rehearse the dance steps to my music was such a thrill.  When I got there, she had 'C'mon' blasting in her trailer, and she was singing along, practicing her moves.  She is so talented!  And getting not only to sing, but also act alongside Richie McDonald is something I'll always cherish.  I'm so grateful for the whole experience, really.   It's a great, feel-good movie with a wonderful message and I'm just thankful I got to be a part of it."
Having scored opportunities in both theater and film, television was the next logical domino to fall in Amber's career, and it didn't take long.  The CW Network series Hart of Dixie picked up four of Amber's songs for its debut season.  Five of the hit show's Season 1 episodes feature music from Amber, including her first two radio singles, "C'mon" and "Wait."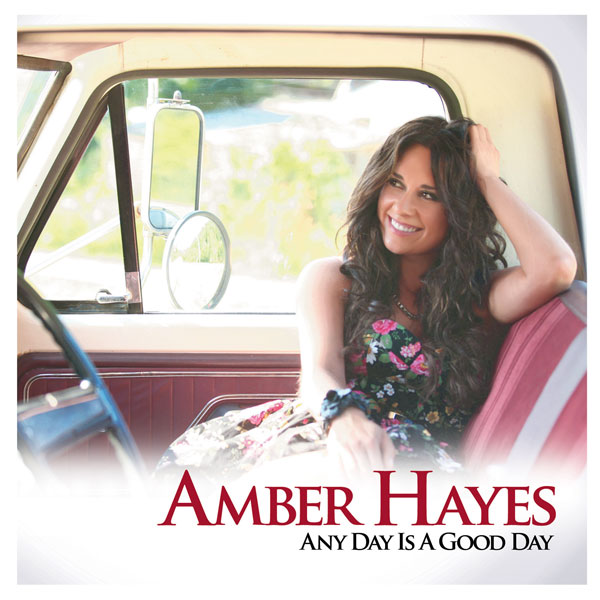 And though Amber was certainly proud of her budding acting career and the attention her debut release was garnering, she was also anxious to get back in the studio and record some of the new material she had been writing. One song in particular, titled "Any Day Is A Good Day," seemed to stand out as the centerpiece of her newest batch of songs and for good reason. The single scored Amber her first Top 30 record. Written with her longtime guitarist/co-writer Bill DiLuigi and friend JP Williams, the track's positive, inspirational message not only serves as a captivating backdrop for her latest single, but also as a genuine reflection of Amber's outlook on the "big picture" items in life.
"You know, I knew we had something special when we finished writing this song, because it has that timeless message of hope to it," says Hayes. "When I perform it at my shows, you can kind of just see it connecting with people. I've gotten so many comments from people about how this song touched them or brought them hope in all kinds of different ways. I like to think of it as a reminder that each day is a gift and not to take it for granted."
With the release of Any Day Is A Good Day, Amber has taken a creative leap as a singer, songwriter and artist.  And thanks to her recent opportunities in film and television, she is also taking significant strides in the footsteps of her heroes.  For Amber Hayes, these are indeed good days.